E-Commerce Order Fulfilment
B2B – B2C – FBA
As a business operating within a demanding and fast paced Consumer market, we at E – PAC pride ourselves when focusing on Reliability and Support solutions to the ever increasing demand of outsourced Warehouse & E-commerce Order Fulfilment Services.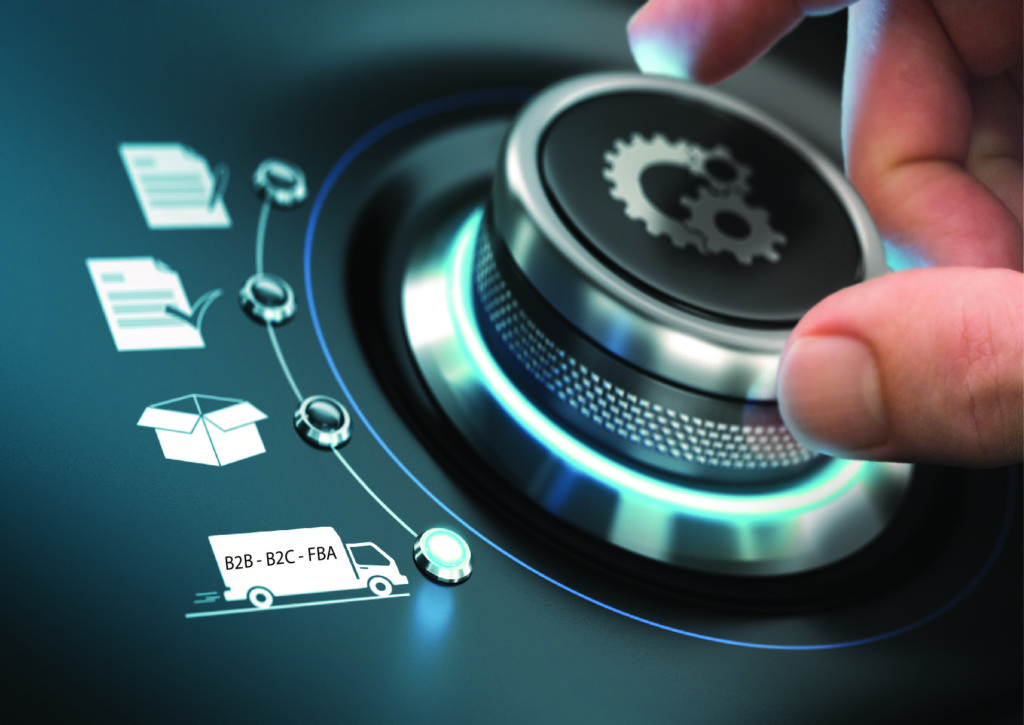 By providing Robust Integrated systems (WMS & API integrations) and with the support of our hardworking experienced team, enables us to professionally pre – set up and Operate our client's product Fulfilment requirements within our facility, both efficiently and effectively.
Our WMS and API integrations are developed to automate with your E-Commerce Platforms (Platforms Listed on Tech & Support page), providing
IT / integration Pre – set up and Support
simplifying Order processing with API link
WMS SKU and Inventory data,
consistent flow of electronic updates
Notifying of Received items, unpacking, sorting, warehouse allocations,
picking and packing, Returns MGT & QC,
Fulfilled consignment/s and tracking information.
We consistently develop our integrated services to adapt with many other platforms which are proven to increase visibility and systems automation, running efficiently, essentially leaving you free to concentrate on your customers and the needs of your business.
E-PAC Fulfilment Solutions Operates within just over 32,000sqft of secure Warehouse /office space situated in Hawkwell, Hockley (Near Southend On Sea, Essex) Being conveniently positioned near to South East UK's Container ports including Felixstowe, The DP Gateway and Tilbury gateway, benefiting our clients with a smooth and speedy turnaround of your Full or part Container processing and Order dispatch requirements.
We offer our clients a variety of storage options whether it be shelf racking, bulk hold for replenishment and smaller bin picks, all catering for the different product types processed.
B2B – B2C – FBA (Amazon) e-commerce Order Fulfilment – Your strategy, Your plans, Your vision, we can help support you and your business in the direction of choice. Processing Order's direct to your consumer (UK, EU, Intl)? direct to your wholesale clients (UK, EU, Intl)? or Alternatively direct to Amazon Centre's (UK & EU)? these are all services we effectively provide.
B2C & B2B – Efficiently processing order's direct from your website or e-commerce platform and onward distributing direct to your single consumer or wholesale client/s, both within a fixed and Flexible working Timescale. E-PAC's Professional Team are consistently in tune with your needs and in providing the vital information required, keeping you and your clients updated every step. Need a team to provide a Full product re-work or finishing assembly services before Order fulfilment and dispatch processing? CLICK HERE
FBA (Amazon) – Pre re-work – Order fulfilment – final mile logistics, each service functioned under one roof, what could be easier! For many years we have provided our clients (whether UK, EU, Intl) with an essential Pre-Amazon advice support, complete re-work (Please see Rework & Finishing Assembly page for more info) of products, Re-packing, labelling, order fulfilment and final mile logistics service. Our experience in successfully maintaining a strong pre-Amazon Service, is by understanding Amazon's depot Guidelines, procedures and policies. If you are looking to distribute into and thru Amazon depots / services, we can help by providing pre advice and after service options.
Whether your business manages small or Large workflows, Slow or fast moving order demands, we are thinking both structured and flexible to the needs of our clients. Most or all Order Fulfilment companies generally provide an order cut off time for same day dispatch. At E-PAC we believe in Flexibility, but logistically we have to think realistic towards workflow timescales. Our daily Order cut off is set for 1pm, but we can be flexible upon your demand depending on those realistic timescales.
WE EXPAND WITH YOU. As a Company we fully support helping small start up to medium sized businesses, pro-actively helping those who operate at low – medium levels of storage, Fulfilment and distribution. Outsourcing your operation with us will provide flexibility and no direct company overheads, providing our fair pricing policy, we'll help to increase capcity in your time to focus on your company's goals. We expand with you is part of Millbrook's push for new UK business economy, to help, invest and grow with those who wish to actively promote and spend time on their businesses, but also need a team and wish to reduce cost without compromising service.
Our E-commerce order fulfilment products vary through industries such as Fashion (Clothing), Cosmetics, Medical sector, Electronic sector, Gift and Homeware Industries, although the list is not exclusive..
In providing an in-time Fulfilment service, our express Van, Courier and parcel services will always be at hand to service our clients last min despatch order provision. CLICK HERE FOR EXPRESS COURIER AND PARCEL NETWORK SERVICES.
E-PAC Warehouse and E-commerce Order Fulfilment operation:
Container Logistics Operation from Port to Warehouse
Container Devan – loose cartons and palletised goods
Storage – Pallet / Bay shelving / Pick Bin
Full product and packing Re-work and Finishing Assembly options
Sorting / Batching / Stock inventory/ stock allocation
Unpacking /Re-packing / Labelling
Kimballing / Hanging Garment
Bagging / heat & vacuum seal
Security tagging
Bar coding / Returns Management and QC
Major UK, EU & International Courier / Parcel network
Goods tracking services
API connecting with your e-commerce sites & WMS for Transparency and Visibility